When your vehicle needs a minor repair, or even simple routine maintenance, we understand it can be difficult to find the time in your busy schedule to visit our Service Department. That's why Covert Ford is now offering a Mobile Service option! When you schedule your mobile service appointment one of our expert technicians will travel to your home or office in our brand-new state-of-the-art van designed to swiftly complete the work, at your home or office.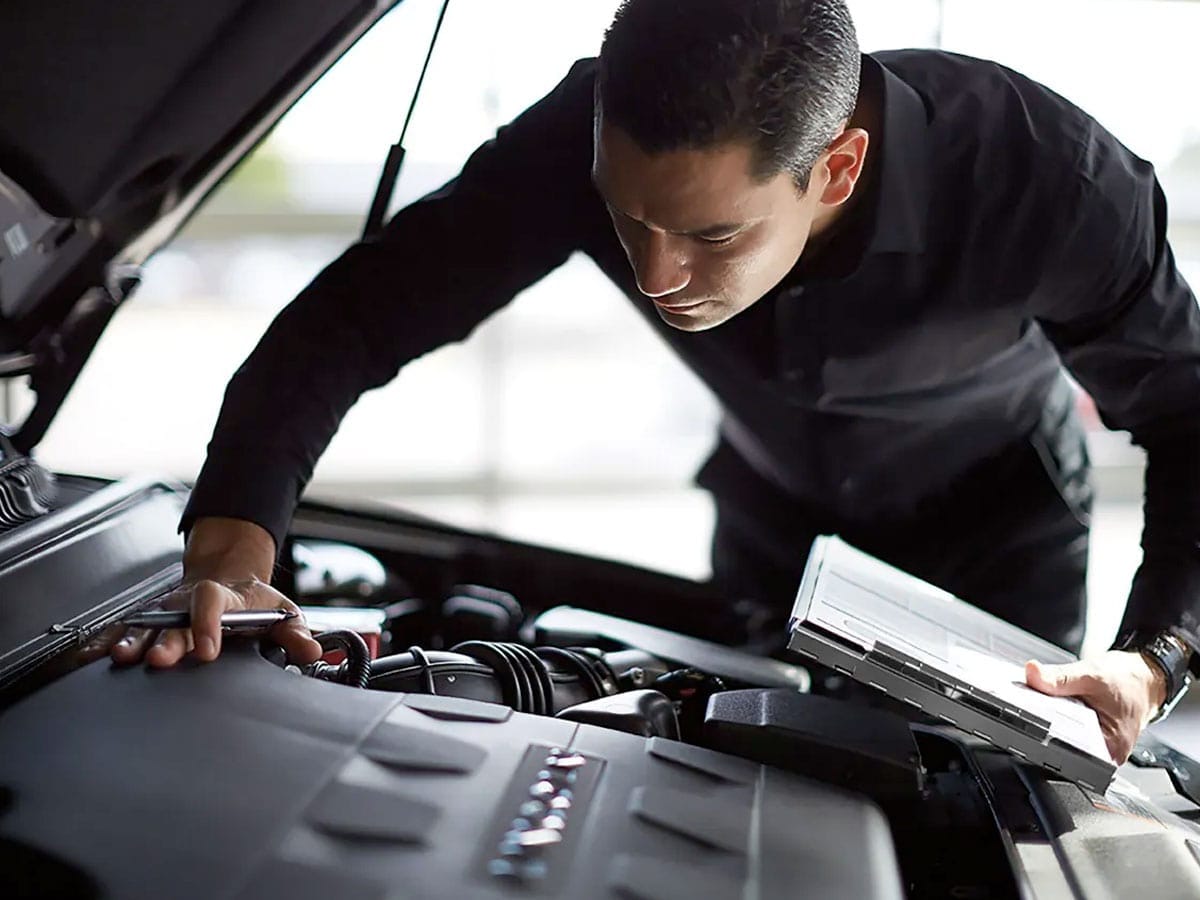 Available services include: 
Oil Change 
Tire Rotations & Pressure Check 
Engine Air Filter Replacement 
Cabin Air Filter Replacement 
Wiper Blade Repair & Replacement 
Multipoint Inspection 
Washer Fluid Top-Off 
Battery Replacement 
Certain Recalls 
We also offer the Covert Ford The Works® option to cover everything your vehicle might need before a long road trip! The Works® includes the following: 
Tire Rotation & Pressure Check 
Brake Inspection 
Vehicle Checkup 
Fluid Top-Off 
Battery Test 
Filter Check 
Belts & Hoses Check 
Before you make your appointment be sure the following checklist is in order: 
If your home is located in a neighborhood with an HOA, be sure to check with their guidelines to make sure the work can be completed within the neighborhood. 
If the work is being performed at your home, it must be completed in your driveway. The driveway must also be flat - work cannot be completed on an incline or uneven parking area. 
Someone 18 years of age or older must be present while the work is being completed. 
All animals must be placed inside or behind a gate. 
If the service is to be performed at your office or place of work, be sure to check with management to make sure you have permission and where the vehicle should be parked while it is being worked on. 
Give Us a Call at (512) 345-6070 to Schedule your Mobile Service Appointment Today!