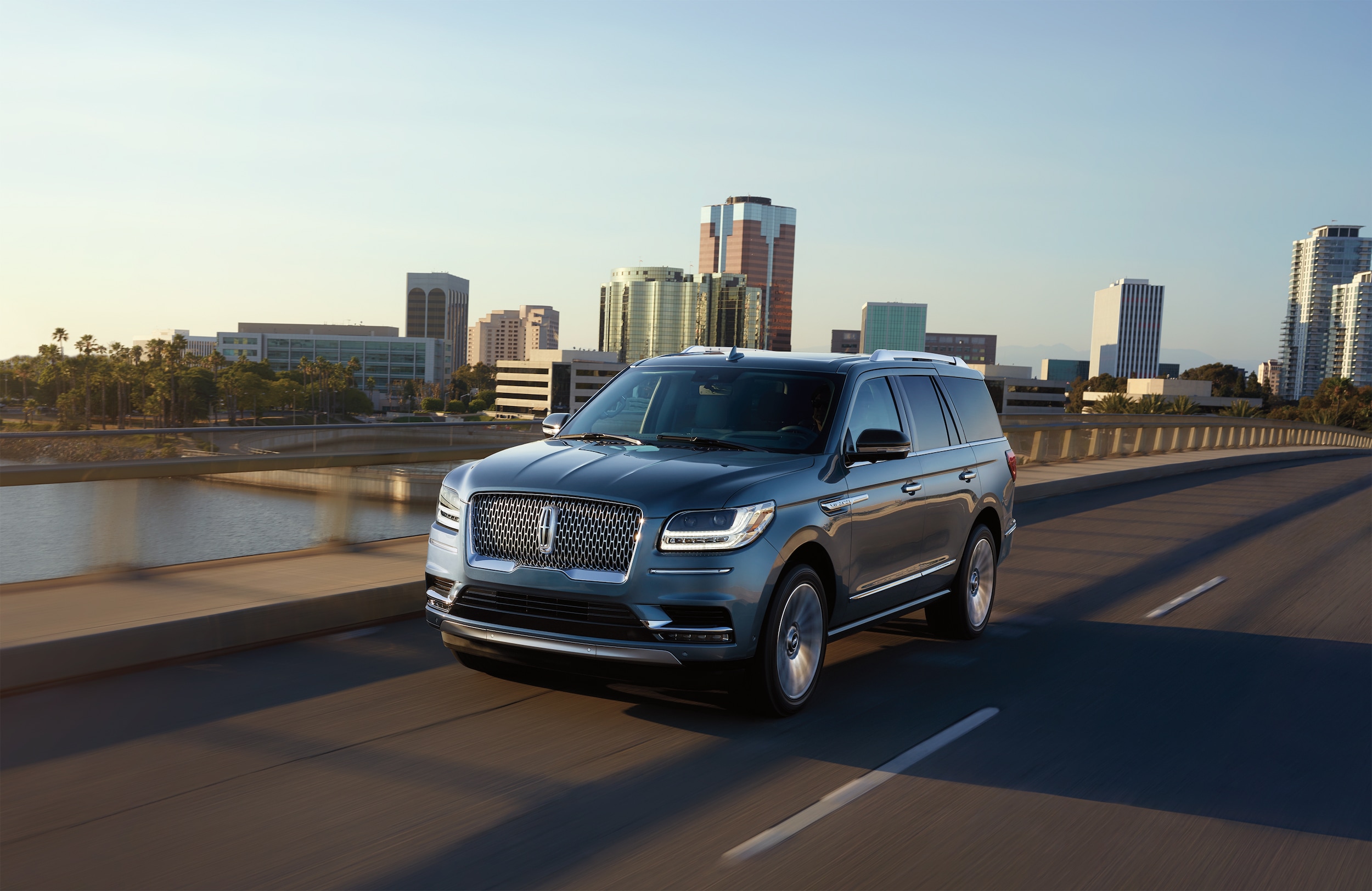 ​
If you are an SUV shopper chances are you are looking for ample space, power, and versatility. The new 2019 Lincoln Navigator XL is not only all of these but more. It offers premium features, and luxurious seating. No matter where you are sitting, you'll feel like your experiences a VIP experience every time you enter the cabin. Luxurious details are everywhere you look, even places you wouldn't expect. Let's take a closer look at all this SUV has to offer.
Lincoln Embrace
The 2019 Lincoln Navigator not only gives you the pace you need, but it gives you the treatment you deserve. From the second you draw near with your key fob in your purse or pocket the Lincoln Navigator projects a signature Lincoln logo welcome mat on the ground below the doors. The door handles softly begin to the glow, and the front and rear running lamps light up your path.
Another part of the Lincoln Embrace is the available power-deployable and illuminated running boards. As you walk near your Lincoln Navigator, the running boards extend to greet you. In darker settings the running boards light up, leading the way to your luxurious cabin.
Performance
The 2019 Lincoln Navigator XL is all about power. The ten-speed transmission help to balance efficiency. You'll be able to use ten independent shift points, so the engine can work in its sweet spot and avoid the highs and lows you'll get with fewer gears. Under the hood, you'll find a Twin-Turbocharged 3.5L engine. This engine produces 450 horsepower and 510 pound to feet of torque. While your passengers are enjoying a luxurious drive, you'll optimize all the Lincoln Navigator can produce.
It has it all, from power to technology, to luxury features. If you are looking for a new SUV for your family, we encourage you to test drive the all-new 2019 Lincoln Navigator XL. It's everything you've been dreaming of and more.